Rut Monsech and Lluc Macià win the first stage of the Spanish Difficulty Climbing Cup 2022 in absolute category
13 June, 2022
13th JUNE 2022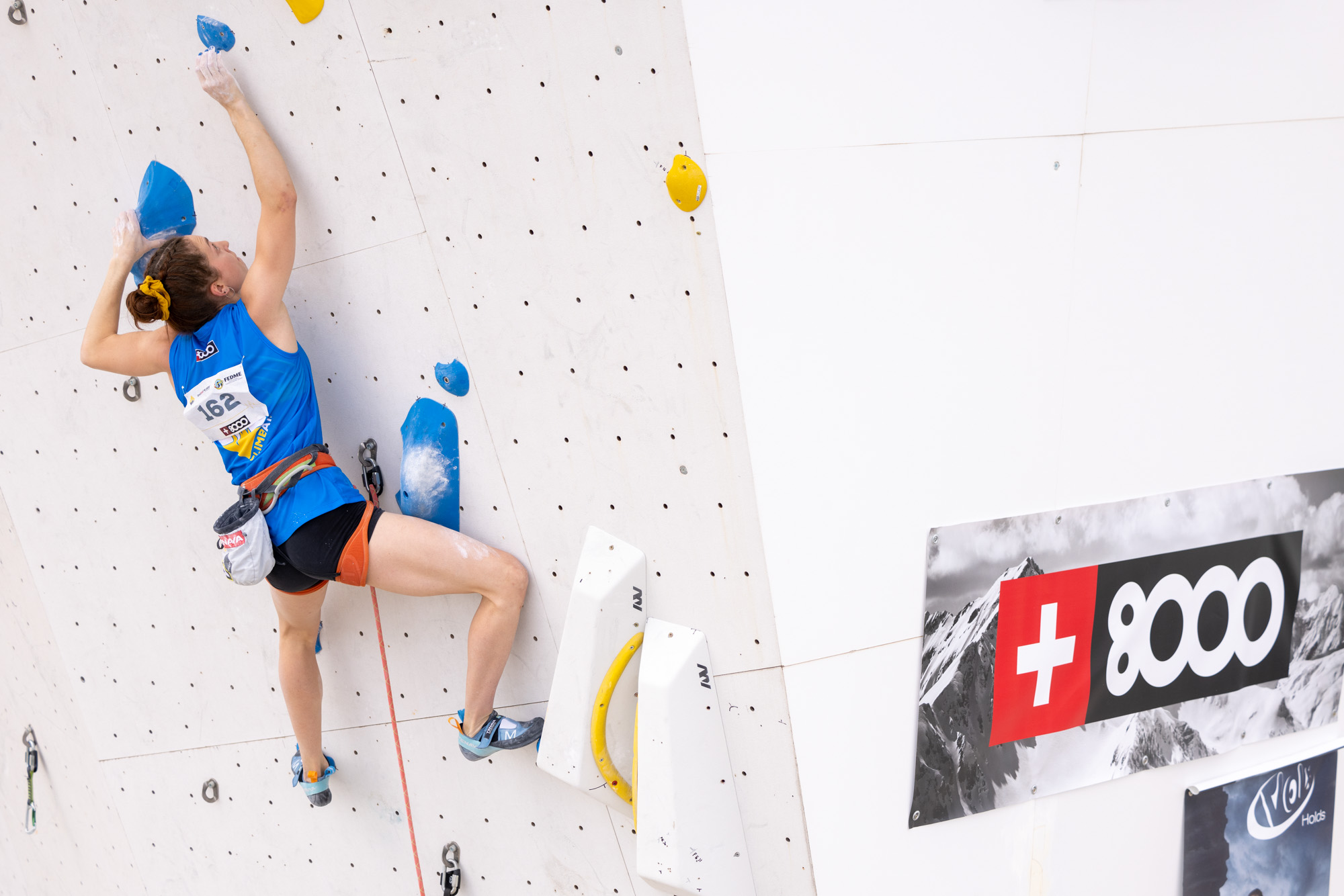 Climbat, Indoorwall y FEDME join forces to propel the national climbing competitions 2022 the year of the FEDME centenary.
Indoorwall Torrejón de Ardoz has received de first stage of the Spanish Difficulty Climbing Cup 2022, in the young and absolute categories, the days 11th and 12th of June. The athletes have arrived at the community of Madrid with the motivation of competing in a worldwide competition and face the best climbers from Spain. 183 athletes have been enrolled in the first national stage of the year. The responsible for the equipment on the stage have been Lucas de Jesus, Gerad Rull and Diego Marsella. The combination of the degrees of the wall's slope in the climbing space Indoorwall Torrejón de Ardoz, have allowed the coaches to suggest technically complete lines where the athletes have been forced to keep the concentration to 100% on each movement.
Rut Monsech y Lluc Macià, winners
Rut Monsech has been the best climber of the absolute female category. The climber has climbed so solid, relaxed, and aware of being in front of a track where the minimum mistake could penalize her.
The second classified has been Iziar Martinez, who kept so near the first position showing a great potential, Angie Scarth-Johnson who had done great semifinals, has completed the podium, and has ended up in third position.
Among the men, Lluc Macià has been the best of the absolute male category. Showing a huge competitive character and a high degree of concentration during the weekend. The climber Lau Macià has been second and the climber Javier Cano from Extremadura won the third position.
Next stop of the Spanish Difficulty Climbing Cup: Vilanova i la Geltrú (Barcelona)
Once the summer holidays are over, the cup will be arranged again with the celebration of the second stage, at Indoorwall Vilanova i la Geltrú, new scene of the national competitions near Barcelona, the second stage will join again the best climbers of Spain, who will try to strengthen their positions in the general classification the days 17th and 18th of September.
The date in Vilanova i la Geltrú will mark the half of the cup and it will be the key for the athletes who opt for the podium positions.
The cup's national circuit will come to an end in Getafe where an official stage will take place for the first time on the days 8th and 9th of October.
Categories classification:
U-14 male
1 Eñaut Uson (EMF-FVM)
2 Bernat Munme (FEEC)
3 Aitor Amaya (FAM)
U-14 female
1 Swann Lamblin-Burguet (FEEC)
2 Milena Casetts (FEEC)
3 Aina Vila (FEEC)
U-16 male
1 Manuel Pastor Sánchez (FEMECV)
2 Santiago Oronich (FAM)
3 Yago Real (FEXME)
U-16 female
1 Geila Macià (FEEC)
2 Júlia Benach (FEEC)
3 Emily Charlotte Pescetto (FEEC)
U- 18 male
1 Joanes Esparta (EMF-FVM)
2 Jordi Payá (FEMECV)
3 Eloi Lorente (FAM)
U-18 female
1 Ainhitze Belart (EMF-FVM)
2 Irati Genetxea (EMF-FVM)
3 Ana Torregrosa (FEMECV)
U-20 male
1 Henoc García (FMM)
2 Dídac Zamora (FEEC)
3 Hugo Martin (FMM)
U-20 female
1 Haizea Oses (EMF-FVM)
2 Garazi Gurutxaga (EMF-FVM)
3 Araceli Vale (FGM)
Male absolute
1 Lluc Macià Llobet (FEEC)
2 Lau Macià Llobet (FEEC)
3 Javier Cano (FEXME)
Female absolute
1 Rut Montsech (FEEC)
1 Iziar Martínez (FDMESCY)
3 Angie Scarth-Johnson (FMM