Iran on skis
1 March, 2022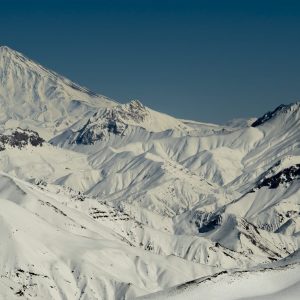 We are in the middle of the Winter season and as always, I will talk to you about one of the trips I organize with clients from different places around the world. In this occasion we are going to remember a wonderful trip with skis to the Iran Mountains where not a lot of people imagine the wide range of possibilities of this wonderful land.
Depending on the season of the year, I dedicate myself to look for places which count on good quality snow or where we could be immersed into different cultures. In February, the weather of the mountains of Iran usually are under zero degrees and, consequently, we can find one of the best snows in the world.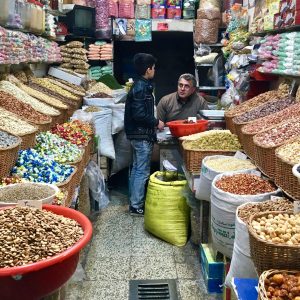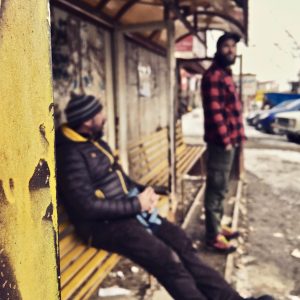 With various days at -18ºC, it is relevant to wear high-collar jackets, such as the Annapurna from +8000, which keeps your neck free of snow and wind. Our destiny is the Alborz Mountains located in the north of the country with innumerable peaks which are higher than four thousand meters, almost unknown. In this trip come with us Fidel Mendía a well-known mountain photographer and firefighter, Joseba Mitxelena pister-lifeguard from Formigal and colleague, Kaloyo guard of the refugee "Casa de Piedra and Bachimaña", and Gus a classic one that could not miss this trip, with his great appetite and humour. For that we will use a town close to Dizin one of the largest ski resorts of the area and from where we will be able to move thanks to our contact Hamid Shafaggi, recently named as the first UIAGM Iranian guide.
At the ski resort we will be astonished by the groomed slopes and the quantity of skiable terrain existing, as well as by the level of the ski coaches from the area and the skills of the locals.
Despite being a country in which the Chief of State is an ayatollah and women must wear the veil, in the ski/snow, this premise seems to disappear. Men as well as women are equal! All of them under the same clothes: ski goggles, hat, helmet… It looks like it is one of the places that joins both genres!
I am not going to go deeper into all the mountains we ascended and descended, but I have to tell you that it is a complete experience and, moreover, it is a place where you can enjoy one of the best cuisines on the world, breathe a little bit of what it was the Achaemenian Empire, admire the amazing cities of Isfahan, Persepolis or Tehran and be moved between two great mountain ranges: the Alborz and the Zagros.